Welcome to Saiki Kusuo no Psi Nan Wiki!
Manga Guide • Characters • Administrators • Recent Changes • New Photos • New Pages • Help Wiki
Welcome to the Saiki Kusuo no Ψ Nan, a Wiki dedicated to everything about the manga Saiki Kusuo No Ψ Nan that anyone can edit. Please help us by creating or editing any of our articles! To edit articles, you must login or register to wikia.
We currently have 5,814 edits to 371 articles and 741 images on this wiki.
Saiki Kusuo no Psi Nan
Saiki Kusuo no Psi-nan
(斉木楠雄のΨ難 Saiki Kusuo no Sainan, lit. "The Disaster of Psi Kusuo Saiki")
is a Japanese gag manga series written and illustrated by Shūichi Asō. Individual chapters have been serialized in Weekly Shōnen Jump since June 2012. The chapters are collected into tankōbon volumes published by Shueisha. As of December 31, 2016, there are 20 volumes released. A television anime adaptation by J.C. Staff and EGG FIRM aired last July 4, 2016. The series is being simulcast by Funimation, who began releasing an English dub from August 7, 2016.
---
Born with innate supernatural power,
Saiki Kusuo
seems to have his life easy. He possess various ESP ability including telepathy and psychokinesis among others allowing him to get anything he wants. During kindergarten, he incidentally caught media attention after rumors of how he never loses any janken match against his friends and teacher spread around town. The incident made him came to the resolve of not using his power in front of others ever again so people will not find out that he is a psychic. But upon being a high school sophomore, with all hi-jinks that ensue, Kusuo is slowly cutting his resolve loose.
Characters
Announcements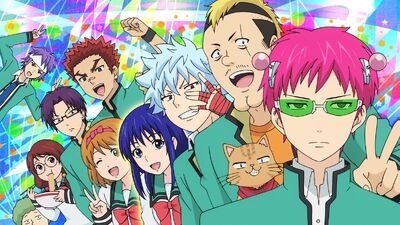 From @shu1aso (Asou Shuuichi Twitter):

"I went to launch the Saiki Animation! I met a lot of different people again, the staffs, voice actors, animation team members, companies and TV stations, but I want to voice out my feelings. Thank you to everyone who are part of it. Thank you!"
| trans. by
Kusuo1412
---
Saiki Kusuo no Psi Nan Live Action this 10/21/2017
00:31

Teaser The Disastrous Life of Saiki K Live Action Movie 2017

---

Kusuo Saiki (Kento Yamazaki) is a 16-year-old high school student. He was born with psychic powers, but he hesitates using his super powers in front of other people due to a childhood experience. Kusuo Saiki now tries to keep a distance from others to hide his psychic power ability, but his classmates with distinct individuality gather under Kusuo. Can Kasuo keep his precious ordinary daily life?

»see other characters
Featured Articles
Kokominzu (ここみんズ)

A cult or preferably called the fanclub of Teruhashi. The scale of this fanclub is not only within the PK Academy but also students of other schools. READ MORE...

PK Academy

A private high school where the main protagonist, Saiki Kusuo and his circle of friends attends. In total, it has 542 students of which only two students knows that Kusuo has Psi powers.READ MORE...
Did You Know?

Kusuo has been following Satou because of his 'normal-ness'.


Mikoto's is actually a pun on "Ai Uramikoto" which is something along the lines of "love complaints" or maybe "love resent".


Hairo's name is pun on Pyrokinesis.


Kaidou used to be a nerd and have his hair down, covering his face with his bangs and wearing glasses that covers almost half his face?


Kusuocan even hear people's thoughts on the TV if he really wanted to?
Polls
Which of Kusuo's Powers would you like to have?
Featured Volume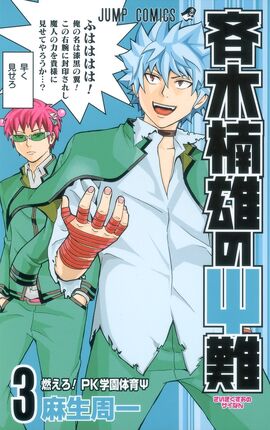 Kaidou: Muahahaha! My name is "The Jet Black Wing!" Shall I show you the Demon's power that's been sealed away in my right arm...?
Saiki: Hurry up and show it.
Featured Character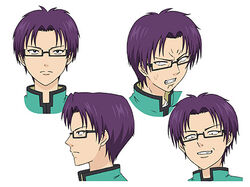 Kuboyasu Aren
He used to be a delinquent in his former school and only Kusuo and Shun know this. Just like him, his parents are both former motorcycle gang leaders too.
Latest Chapter/Episode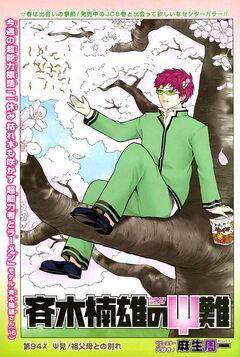 CHAPTER 94: PSIjian! Parting with the Grandparents
---
The "amazing" magician Uryoku Chouno has become popular and sends Saiki an invitation to his solo magic show. On a different occasion, the usual gang is planning to hold a surprise birthday party for Saiki.
Affiliations
To affiliate with this wiki, follow the procedures here for a request
.
External Websites
Social Media