Kokoro
Title
Kanji
こころ
Rōmaji
Kokoro
English
Heart
Information
Singer
Natsuki Hanae
Tracks
Kokoro
Cover
Saiki Kusuo
Released date
November 9, 2016
Episodes run
Ongoing
Kokoro, sang by Natsuki Hanae is the second ending song of Saiki Kusuo no Ψ Nan which is played as the opening song of the five special episodes aired at during weekdays and played with extended time version during Sunday as an ending song in Japanese time.
Rōmaji
itsumo toori no michi chigattemieta

kirei na keshiki da to sunao ni omou nowa
hikari no sei janaku tonari de kimi ga warau kara
ichi paasento chikadzuita kyori
dakedo modokashikute
poketto ni shimatta kimochi
kaihou shitemo ii kana

hodoukyou kara kimigoshi ni mita
ameagari no machi wa
bokura o hansha shiteta
toki yo, tomaranaide
credit: lyrical-nonsense
Kanji
いつも通りの道違って見えた


綺麗な景色だと素直に思うのは
光のせいじゃなく 隣で君が笑うから

1%近づいた距離
だけどもどかしくて
ポケットに締まった気持ち
開放してもいいかな

歩道橋から君越しに見た
雨上がりの街は
僕らを反射してた
時よ、止まらないで

English
Trivia
Video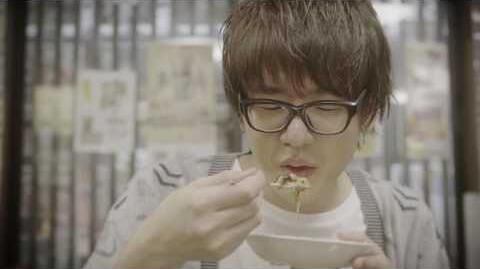 Ad blocker interference detected!
Wikia is a free-to-use site that makes money from advertising. We have a modified experience for viewers using ad blockers

Wikia is not accessible if you've made further modifications. Remove the custom ad blocker rule(s) and the page will load as expected.